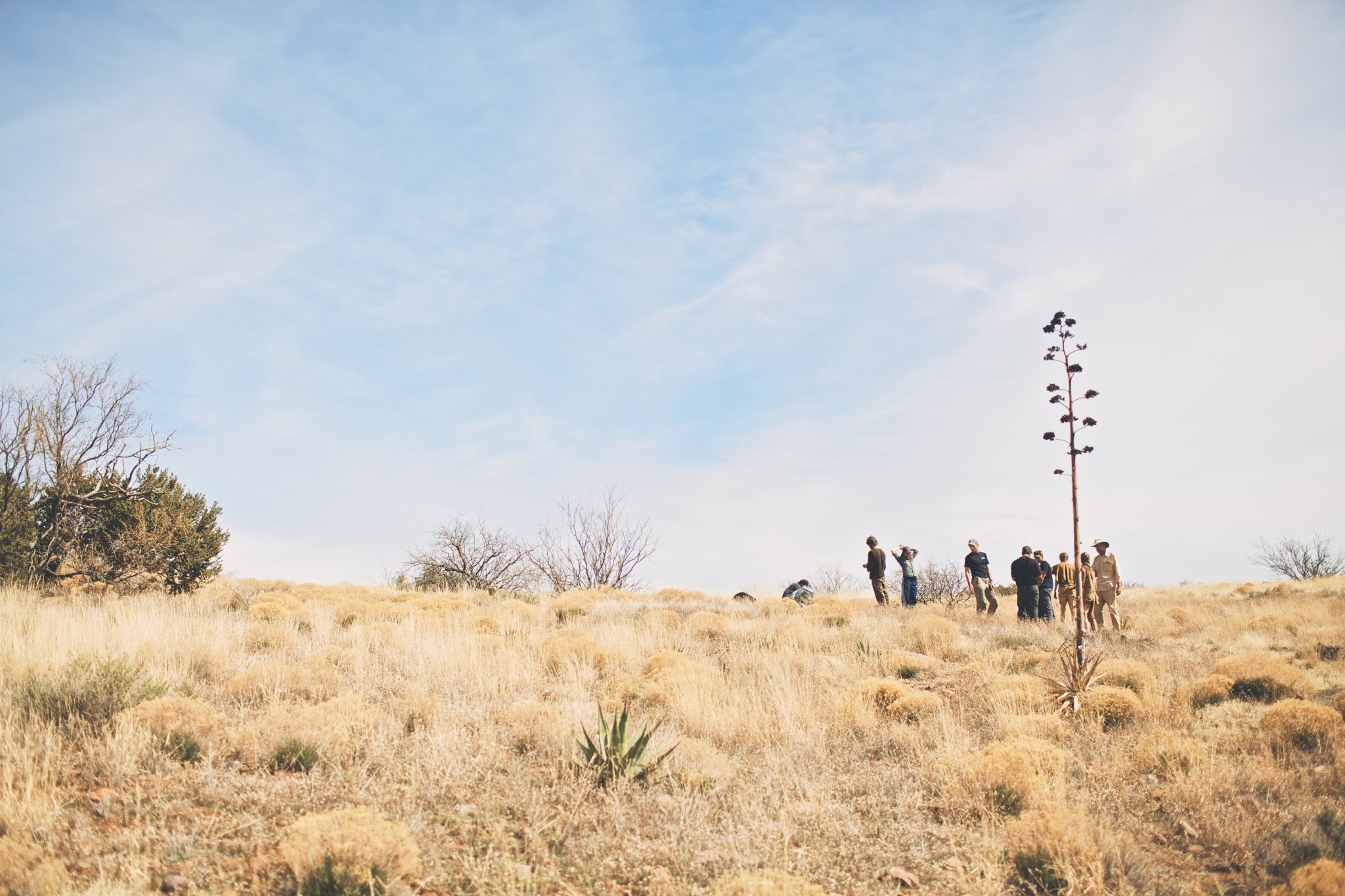 Frequently asked questions.
Who's a typical student at Living Wild?
We strive to cultivate a village atmosphere where people of different skill levels can learn from each other. For 7-day classes we welcome beginners and experienced people alike. However, considering the living arrangements at the primitive camp (see below), we require that people have experience and be comfortable with primitive camping situations for an extended period of time.

Additionally, we require that people be able to work with their hands, as most classes involve some crafting skills. Some of our classes are week-long intensives and some for a month or longer, either way students should be in good physical condition to complete all the projects we will work on. Finally, participants should have a high level of motivation!

There is no age limit for our classes, we encourage families with small children, teens and "elders". Generally, we do not take children
under the age of 18 without an accompanying adult.
How do I sign up for Living Wild classes?
If you have decided to join a Class, you will be asked to send a $200 non-refundable deposit to Lynx Vilden Living Wild school, contact information can be found here. Please also enclose a note with name, a little about yourself, and the details on the class that you wish to attend. If you have any questions about which classes are best suited for you, or whether or not there are any available positions in a class, go ahead and send an email to livingwildinfo(at)gmail.com.
Also keep in mind that some classes have prerequisites to joining, especially the longer mini immersion and Immersion Programs. If you are thinking about joining one of these programs, you should take a Basic Skills class or equivalent 7 day intensive and contact us specifically with regard to your interest.
What accommodations are available at the primitive camp?
Being a primitive camp, there are no modern amenities around: no electricity, no running water, no bathroom, no laundry, no shower, no cell phone service or wifi. Students cook on open fires, carry drinking water and bathe in the river.
Be sure you can be comfortable with these living conditions before you apply to our classes.
Why does it cost money to take a Living Wild class?
It's all about energy.There are expenses in running a program of this kind; land
payments, insurance, communication and transportation costs.
Unfortunately, we still need to live with a foot in each world to be able to share
these skills.
The time that we spend teaching is time taken from simply living.
In our culture, time and energy spent is paid for in money.
Are there any work trade positions?
Sometimes there are work trade opportunities but all work trade applicants
MUST FIRST HAVE TAKEN A LIVING WILD CLASS TO BE ELIGIBLE.
What's the gear list I should bring to a program?
You are responsible for your own sleeping gear. Bring a tent, a sleeping bag, a sleeping pad, a tarp, etc; whatever you need to remain comfortable regardless of the weather (see notes on climate below).

When you sign up for any Living Wild programs you will receive a more comprehensive gear list catered to your specific class.


Breakfast and dinner are provided during the week-long intensives, bring snacks for lunches and between meals.
During the Immersion Programs you are responsible for all your own food and cooking ware. Bring enough food/snacks so that you don't need to run to town too often. It may be useful for you to also bring containers/coolers to store your food in. Bring some cookware that can stand being used on open fires/coals (like cast iron), as well as a plate/bowl and utensils.
Please bring clothes with muted, earth-tone colors that blend with the natural environment, natural materials do not melt from campfire sparks.
Finally, please minimize the modern gear you bring. We want to give you an immersion experience into wilderness living skills and it's hard to do if you bring unnecessary electronics. We ask you therefore to refrain from using these devices in our camps. Simple and natural is better!
What's the climate like?
Since our classes range across many different latitudes and longitudes as well as seasons we can help you decide what specific needs you will have for the class you are interested in attending.
What is there to do in between classes if I decide to stay at camp?
There's always a lot to do! You can finish the projects started in class, experiment some more with the new information you were taught and practice your new skills, start other projects, go out and gather wild foods, hike in the mountains and fish at alpine lakes, be exposed to taking care of animals, enjoy some relaxing time... There are endless possibilities; we're never bored.
Can I bring my pet to classes?
Unless we already know your pet and we gave you the ok (this is really rare), the general answer is NO, no pets are allowed.
Where are the nearest modern conveniences I can use?
Many of our classes are situated within walking distance from small villages where supplies can be purchased from a grocery store and Internet access and communication services are also available. during immersion programs we are sometimes very remote for several weeks at a time where these services are unavailable.
What is the policy on addictive substances at Living Wild classes?
On all of the Living Wild courses there is a strict No Alcohol, No Tobacco and No Illegal Drugs policy. Furthermore, on Immersions there is no caffeine and we usually suggest reducing sugars and processed foods.